Volunteer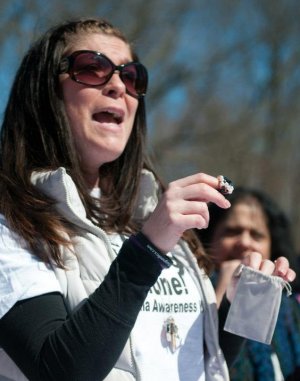 We rely on the amazing help of volunteers to plan and implement many of the Live SunSmart events throughout the year. Our volunteers are also great ambassadors in helping to spread the message and education about skin cancer prevention. There are several ways you can donate your time and talents as a Live SunSmart volunteer:
Join an event committee
Time commitment: Up to 6 months
Help us raise critical money for Live SunSmart Foundation by joining the cause to organize one of our many fun-filled fundraising events.
Get involved with our national programs
Time commitment: Varies
Do you work outside? Are you into sports? Interested in getting involved on a national level? Check out our targeted programs such as Team SunSmart, Pro SunSmart, Ski SunSmart, Look SunSmart or Work SunSmart.
Become part of our community outreach committee
Time commitment: Ongoing
Help us organize and communicate awareness throughout your community through public health and education programs.
Volunteer at a Live SunSmart event
Time commitment: One-day event
Volunteer your time at an upcoming Live SunSmart event such as a skin screening, health fair or fundraising gala.