Our Staff and Board
Live SunSmart Foundation would like to acknowledge the wonderful support of its board and staff.
Board of Directors
The Live SunSmart Foundation is governed by a volunteer board. These accomplished individuals help shape the mission of our organization, providing leadership and valued counsel.
Officers
Linda M. Festa
President Emeritus
Teri L. Festa
President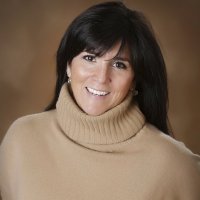 Teri Festa is an established sales and marketing professional. During her professional career, she has held numerous marketing management positions and has proven herself to be a marketing entrepreneur. She is the Executive Director of the Live SunSmart Foundation. Previously, she was employed at The Nielsen Company lending her sports marketing expertise to the Nielsen Sports division. The Nielsen Sports division provides media data and sponsorship measurement tools to Major League Sports Leagues and Teams. Prior to this, Festa was Vice President of Marketing for the Continental Airlines Arena and Giants Stadium for the New Jersey Sports and Exposition Authority at the Meadowlands Sports Complex. Festa led the sales and marketing efforts for the NJSEA which included corporate advertising and sponsorship sales, integrated client event promotions, corporate hospitality, event-ticket sales and leasing of the Luxury Suites. During her 12+ years at the Meadowlands, Festa was promoted to the senior marketing office after holding positions as Marketing Coordinator, Marketing Manager and Director of Marketing.
Festa has served her local community by sitting on the Board of the Montclair Fund for Educational Excellence and on the Board of the Montclair Youth Baseball and Softball organization as well as numerous event organizing committees.
Richard M. Festa
Vice President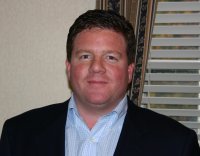 Richard Martin Festa, known to friends and associates as Rick, attended The Montclair Public Schools and later matriculated at Ithaca College, in Ithaca New York. A past member of AFTRA, after college Festa initially pursued a career as a professional actor. In 1990, Festa changed career direction and joined Garban Limited, LTD in New York City as a securities trader. After seven years, he moved to Liberty Brokerage, Inc. where within the same organization, under the name Tullett Prebon Holdings, Inc., Festa served as Senior Vice President in the Government Bond Trading Department. Today, Festa is a partner at BGC Partners.
Festa serves on the Board of Trustees at the Montclair Golf Club in New Jersey. He has also sat on the steering committee for Hospice Care, and served on the founding committee of The Yogi Berra Golf Classic which benefited Disabled Boy Scouts of America.
Mark C. Gelnaw
Treasurer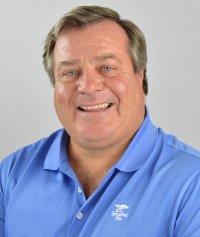 Mark Gelnaw has over 25 years of experience in the financial services industry having held senior positions at Deutsche Bank, Lehman Brothers, Salomon Brothers and Andersen Consulting (currently known as Accenture). From 1996 through 2005, Gelnaw held various senior management positions at Deutsche Bank including Global Head of Business Development and Head of Strategic Funds. During this period, Gelnaw also served as Chief Operating Officer for Deutsche Bank's Asset Management and Deutsche Bank's Equity divisions where he was involved in all aspects of the business including structuring, marketing, investment management, due diligence as well as serving as a liaison with all the service functions that interface with the business processes. While he was Chief Operating Officer of the Equity Division of Deutsche Bank, the business grew significantly. Gelnaw was responsible for the acquisition of the NatWest Derivative businesses and played a lead role in the acquisition of Bankers Trust. Gelnaw served on the Firm's Divisional Executive Committees and was a member of the Firm's top 40 professional charged with establishing the business mission and strategy.
Kimberley Festa Gelnaw
Secretary
Kim Festa is the founder of The Savvy Servant, a full service life and business concierge company. Previously, Festa had a 15+ year career with Oscar winning film producer, Stanley Jaffe. During those years she was thoroughly involved in the making of commercial feature films and worked closely with both Paramount Pictures and later, Sony Studios. From 1991-1993 she became Executive Assistant for Jaffe when he was appointed President & Chief Operating Officer of Paramount Communications, which is now Viacom International. When Jaffe returned to film producing Festa joined him and remained until her departure in 2004.
Board of Directors
Mary Ellen Burke
Mary Ellen Burke is the National Director of Sales for AMResorts, a and fast-growing provider of sales, marketing and brand management services to six individually unique concept resort brands throughout Mexico, Jamaica, Curaçao and the Dominican Republic, where everything is included for unlimited luxury. Most recently, the travel industry veteran served as Regional Sales Director for United Airlines and was responsible for increasing revenues and maximizing exposure in the travel agencies, corporate and local communities.
Burke is very active as a community leader and board member for several organizations. Burke is a trustee for the Women's Association of NJPAC and co-chaired the 2008 NJPAC Women's annual spring luncheon. Burke also serves on the Garden State Cancer Center Board of Trustees, Boys and Girls Club of America Advisory Board, the Gabrielle Foundation, The Cancer Institute of New Jersey Leadership Council and Cancer Vixen Foundation. Burke served on the Susan G. Komen North Jersey Affiliate Board of trustees and was honored at the 2003 Seventh Annual Pink Tie Ball. She has served on the Joe Piscopo Positive Impact Foundation Board of Trustees and dinner committee.
Daniel Geltrude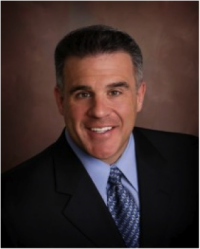 Founder and managing partner Daniel J. Geltrude established Geltrude & Company, LLC in 1995 with a simple yet ambitious vision: To offer clients pioneering and proactive accounting services that go beyond the traditional and enter the strategic – and to do it in a focused and mindful way.
As evidence of his entrepreneurial spirit, in 1999, Dan co-founded Franklin Bank, a New Jersey state bank offering traditional banking services as well as commercial, consumer, and real estate loans. Within three years of opening its doors, Franklin Bank was profitable, and in 2006, Dan negotiated the successful sale of the bank to Interchange Financial Services Corporation. Dan is now on the Board of Directors of Pascack Community Bank.
In addition to his role at Geltrude, Dan is actively involved in numerous civic and charitable organizations. He is co-founder of the Mike Geltrude Foundation for melanoma awareness; member of the Board of Trustees of the Cerebral Palsy Center of New Jersey; member of Unico and the Elks. Dan is a very active alumnus of Penn State where he currently serves on the Development Committee of the Penn State Hershey Cancer Institute, the Penn State Melanoma Center board, the Penn State Human Resources and Employment Relations Alumni Board, the Penn State Outreach board, as a World Campus Ambassador and the Hope Gala Board.
In 2010, Dan was appointed by the Governor to the NJ State Board of Accountancy and is currently the vice president.
Dan holds a B.S. in Accounting from Rider University, an M.S. in Taxation from Fairleigh Dickinson University and a Masters Degree in Human Resources and Employment Relations from Penn State University.
Daniel Groisser, MD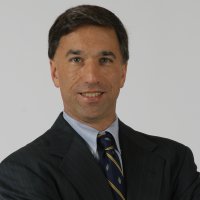 Dr. Daniel Groisser graduated magna cum laude from Columbia University. He received his medical degree from Cornell University Medical College, where he trained at both the New York Hospital and the Sloan Kettering Memorial Cancer Center. After completing an internal medicine residency at The Mount Sinai Medical Center in New York, he finished a second residency in dermatology at The University of Michigan Medical Center in Ann Arbor, Michigan. As founder and Medical Director of The Dermatology Group of New Jersey, Dr. Groisser leads the Psoriasis and Eczema Center at the Dermatology Group.
Dr. Groisser also serves on the New Jersey Terrorism Task Force as advisor and first-line medical responder. He is a board member of the Montclair YMCA and is very active in local issues affecting public schools.
Steven J. Heaslip
Steven J. Heaslip, has worked for more than 25 years in the Human Resources field. Much of that time was spent with consumer products giant, Unilever. He has headed the HR function for such marquis companies as Lever Brothers, Thomas J. Lipton, and Elizabeth Arden. Most recently, Heaslip was the Senior Vice President and Chief Human Resources Officer for International Flavors & Fragrances, a publicly traded $2.5 billion enterprise with approximately 5,500 associates operating in 37 countries around the world.
He is the author of "A Million and One Ways to be One-in-a-Million", a recently released life coach book targeted to young people entering the workforce.
Heaslip has served as a "Big Brother" and has been a member of the Board of Directors for the Toronto Humane Society. Also, he has been actively involved in coaching youth hockey and baseball and is a certified hockey referee.
John McMorrow
John McMorrow is a graduate of Iona College. During his almost 30 years of employment with Cox Enterprises.  John has held a variety of positions in different divisions of the company. The responsibilities of his current role as Vice President of Research and Programming include being part of the company's senior management team, overseeing a staff of 26, servicing the programming schedule acquisition decisions and providing the sales research analysis for some of the top broadcast companies including Cox, CBS, Hearst, Meredith, Media General, Raycom Media, Post-Newsweek. This requires interaction with management at the major broadcast television networks and studios such as SONY, NBC Universal, 20th Television, Warner Bros. CBS and ABC. John also services on a number of industry advisory committees: Committee for Research Excellence, The Research Alliance Committee and chaired TVB's research advisory board.
In his free time, John enjoys frequent visits to the shore, the local pool club, attending baseball and field hockey games. All of these events need to be SunSmart.
John is a 4th Degree Knight of Columbus and a member of the Cedar Grove Elks Lodge.
Bill Moult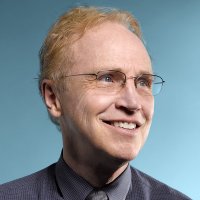 Bill, an industry veteran with experience in a number of leading marketing, media and advertising research organizations is currently the CEO of Innerscope Research. Innerscope Research is an independent leader in integrated consumer neuroscience, with a focus on techniques validated to predict consumer behavior. They uniquely combine biometrics, eye tracking, facial coding and surveys to produce insights that can transform how you do business. Immediately prior to joining Innerscope, Bill was president of knowledge collaborations at Nielsen and built their Media Analytics business.
Previously, he was chief executive officer of Media Behavior Institute through the piloting of USA TouchPoints, a founding partner of Sequent Partners, and president of the Marketing Science Institute. He is a former president and chief executive officer of ASI Market Research, which he and ASI's investors sold to Ipsos to become Ipsos-ASI, and former president of BASES, which was subsequently acquired by Nielsen. Joining Innerscope reflected Bill's passion for leading our industry into the future: "The measurement of emotion is going mainstream in media, advertising and marketing research over the coming years, and I believe that Innerscope has the people as well as the technology to help achieve that for our clients." He received dual bachelor's degrees in management science and psychology from Carnegie-Mellon University, a Master's in Business Administration from the Wharton School, and a doctorate in marketing from Harvard Business School.
Ron Simoncini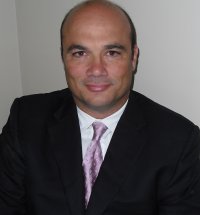 Ron Simoncini founded Axiom Communications in 1998 to provide integrated marketing and communications service to place-based enterprises. Axiom's mission is to sustain an expertise in real estate, travel and tourism and other location-oriented industries that it applies to public relations, Internet marketing and advertising assignments to substantial organizations.
Axiom has attracted an esteemed client base of industry leaders within its integrated marketing platform, including Toll Brothers, the U.S. leading luxury homebuilder; Hartz Mountain Industries, the largest private owner of commercial property in the U.S.; the Meadowlands Liberty Convention and Visitors Bureau, the regional host of the 2104 New York New Jersey Super Bowl and 2013 WWE Smackdown; the Solomon Organization, a leading owner of multi-family property; New Jersey DMOs, the statewide organization of destinations including the Hudson River Waterfront, Historic Morristown, Cape May and Atlantic City; Toll Brothers, the most esteemed multi-family luxury developer in the U.S; and other organizations.
Most significant among his numerous board positions, Mr. Simoncini is president of the Meadowlands YMCA, serving on its board since 2010. He is the Chairman of the Marketing Committee for the Meadowlands Huddle Zone, the regional organizing committee hosting the 2014 Super Bowl. He has served as 1984 class president of Macalester College for 12 years, including as chairman of its 25th Reunion Committee.
Roger Terry
Advisory Board
Steve Adubato, Ph.D.
Steve has enjoyed a distinguished career as a broadcaster, author and motivational speaker. A university lecturer, Emmy Award-winning television anchor, and Star-Ledger columnist, Steve also served in the mid 1980s as New Jersey's youngest state legislator at age 26. Source.
Yogi Berra
There are few more recognizable names associated with baseball than Yogi Berra. He has moved from a giant in the sport to a cultural icon, whose "yogi-isms" are quoted by everyone from young children to Presidents of the United States. Source
Leonard S. Coleman, Jr.
Lenny served as Senior Advisor to Major League Baseball from 1999 until 2005 and, from 2001 to 2002, was the Chairman of ARENACO, a subsidiary of Yankees/Nets. Mr. Coleman was President of The National League of Professional Baseball Clubs from 1994 to 1999, having previously served since 1992 as Executive Director, Market Development of Major League Baseball. Mr. Coleman currently serves on the Board of Directors of the following public companies: Avis Budget Group, Churchill Downs Inc. and Omnicom Group Inc. Source.
Stanley R. Jaffe
Stanley is an Academy Award winning film producer, responsible for blockbusters such as Fatal Attraction, The Accused, and Kramer vs. Kramer. He received a Bachelor of Science degree in Economics from The Wharton School, University of Pennsylvania, in 1962. In 1983, in collaboration with Sherry Lansing (then president of 20th Century-Fox), he started the production company Jaffe-Lansing. In 1991, he was named president and chief operating officer of Paramount Communications, and dissolved his partnership with Lansing.] In 1992 he was named successor to Brandon Tartikoff as president of Paramount. Source.
Rees Jones
An American golf course architect Jones continues to design courses and currently resides in his hometown of Montclair, New Jersey. He has also served as the president of the American Society of Golf Course Architects. A noted environmentalist, he has been a vocal champion for the cause of environmentally friendly golf courses. Jones received the 2004 Old Tom Morris Award from the Golf Course Superintendents Association of America, GCSAA's highest honor. Source